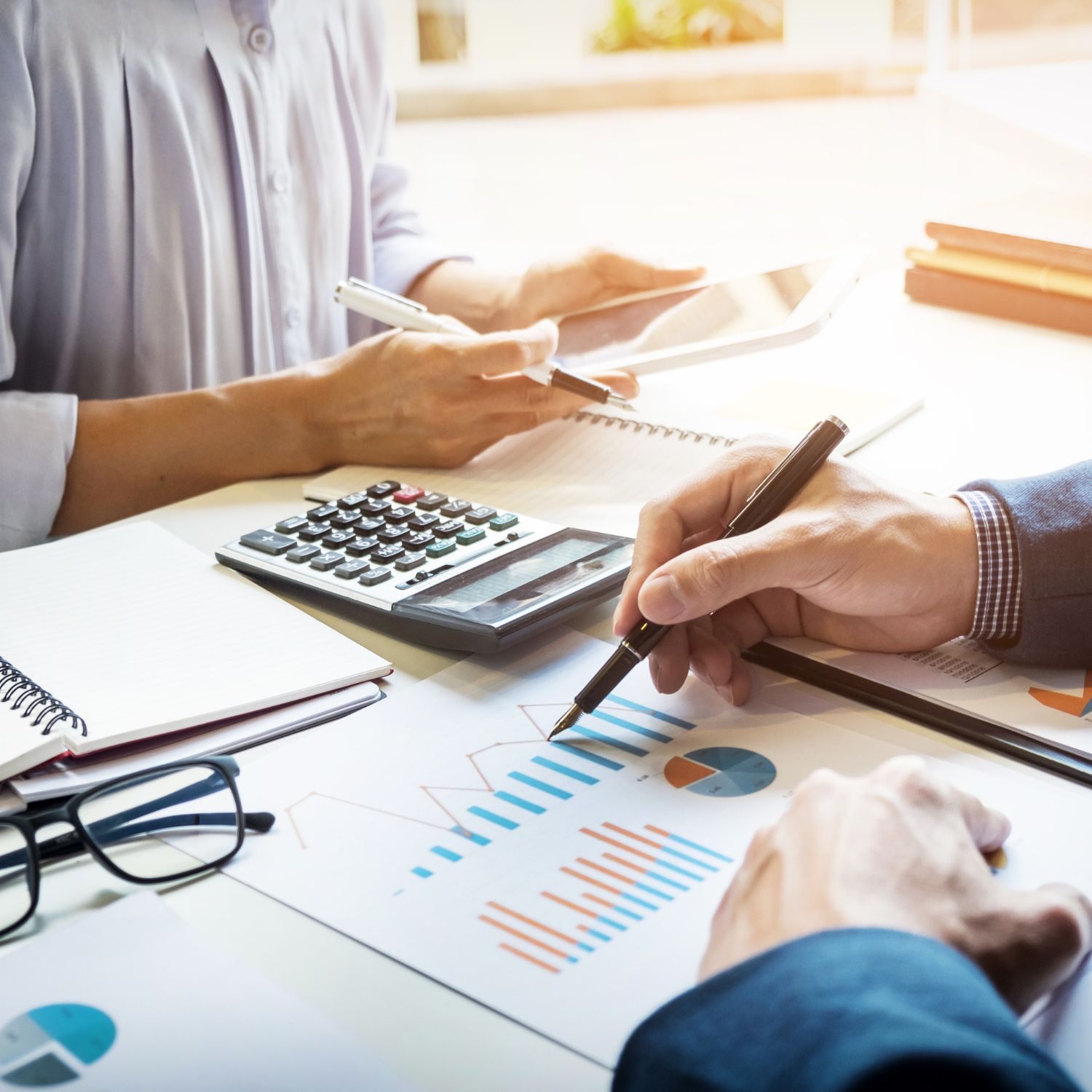 Fee-Only: What does it mean?
If you're searching for a financial planning professional, the first thing you'll want to ask is how this advisor will be paid. If you hear they're fee-only, you're on the right track. Fee-only financial advisors are paid directly by their clients. This means they don't receive any commissions, kickbacks, or compensation for recommending certain securities, investments, and/or insurance products. But remember, fee-based advisors are not the same as fee-only advisors.
The National Association of Personal Financial Advisors (NAPFA) believes you'll get the most transparent and unbiased advice from a fee-only service model because advisor recommendations aren't tied to any particular product's commission compensation. 
What's more, fee-only advisors are obligated to uphold a fiduciary duty for their clients, which means they are obligated to act in the client's best interest. You'll notice that fee-only advisors are typically either Registered Investment Advisors and/or CERTIFIED FINANCIAL PLANNER™ professionals. 
How are Fee-Only Advisors Paid?
When it comes to compensation, fee-only advisors can be paid a few different ways, including:
Hourly or Project Based.

 You pay a fixed amount based on the number of hours your advisor spends meeting with you or working on your financial plan. This is typically for clients who are looking for a one-time or per-project financial consultation.

Retainer or Monthly Fee.

 You pay a one-time startup fee and an ongoing monthly fee no matter how many hours you spend meeting with your advisor. This is ideal for clients looking for an ongoing planning relationship but want to retain control of the investment implementation decisions. 

Percentage of assets under management (AUM).

 You pay a percentage-based fee depending on the value of your investments. This is perfect for clients looking for a full-service approach because it combines financial planning and investment management. 
Why should you work with a fee-only advisor?
There are several key benefits to working with a planner who is paid solely by the fees they charge clients directly—and not from commissions earned from financial transactions or products.
There's a distinct difference between providing suitable advice and providing advice that's in the client's best interest. Suitable advice may work for your situation, but might not be the best recommendation or the most cost-effective solution. 
The fact is, it can be difficult for some advisors to provide unbiased advice when compensation is tied to the products they sell. With a fee-only advisor, you won't have that worry. Fee-only advisors have no incentive to push certain products because they don't sell any products at all.
Fee-only advisors are fiduciaries, which means they're legally obligated to act in your best interest—at all times. You can expect full disclosure, the utmost privacy, and carefully curated strategies based on your unique situation.
Despite their best efforts, most people act on emotion first and then justify it with logic after the fact—even when it comes to money. 
There may come a time when you may want to abandon your investment strategy when the market takes a turn. Or feel tempted to purchase that hot stock that's already tripled in value for your brother-in-law. The truth, it's human nature. Even though these decisions could jeopardize your financial future, it doesn't mean you can easily block them out. 
That's where a fee-only advisor can act as a sounding board and provide that objective advice when you need it most.
Are you ready to experience all the factors that make Bollin Wealth Management unique? If so, book your consultation and see how choosing an independent agency can help you reach your goals.
Why Bollin Wealth Management is Fee-Only
At Bollin Wealth Management, we have our clients' best interests—and only our clients' best interests—in mind. We've witnessed the harmful results of other firms in the financial services industry who didn't put clients first, so we've resolved to provide clients with a better financial planning experience. 
Since the beginning, we've desired to revolutionize the client experience and offer the kind of transparent and objective financial advice and guidance that clients deserve. 
So, whether you're looking for answers to a specific financial concern or need help developing a comprehensive financial plan, we're here to guide you every step of the way. To get in touch, schedule a meeting online, call (419) 878-3934, or email phil@bollinwealth.com.