We engineer
your future for financial success.
At Bollin Wealth Management our passion and purpose is simple; to help our clients (individuals, families, and businesses) achieve their financial and retirement goals and dreams.
We do this through the services that we provide and our proven Financial Engineering Process. At Bollin Wealth Management, LLC., we are a Fee-Only Certified Financial Planner™️ Firm, which means we are committed legally, fiducially, and ethically to act in our client's best interests. We do not sell products or earn commissions.
Choosing a Wealth Management Company can be difficult, but we want to make the choice easy. Discover the many factors that make us unique. From our disciplined engineering-based approach to our fee-only financial planning solutions, Bollin Wealth Management is a firm that stands out amongst our competition.
We want to help keep you informed. Stay up to date on financial news and essential information from Bollin Wealth Management.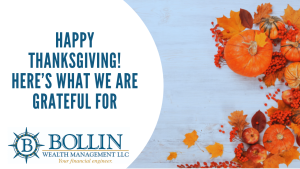 Blog
By Phil Bollin, CERTIFIED FINANCIAL PLANNER™ At certain times of the year, or when certain events occur, we are reminded of how blessed and fortunate we are, and we are compelled to give thanks. November is one of those times of the year when, as a nation, we set aside
Read More »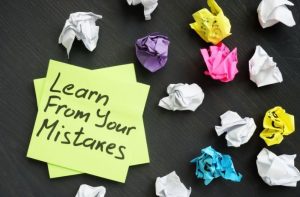 Blog
By Phil Bollin, CERTIFIED FINANCIAL PLANNER™ Engineers and technical professionals are known for their precision—but when it comes to their finances, the numbers aren't always as straightforward. While they may be high-earners, their unique compensation and investment packages often require custom strategies to help them lower their tax exposure and
Read More »