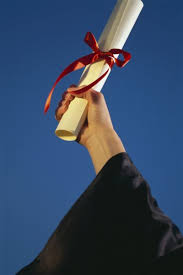 School is back in session everywhere across the US, and that means it is time once again for Retirement University™.   This fall we are offering six evening sessions covering a wide variety of informational topics you need to know to make the smartest decisions for your retirement.  Attend all six sessions, or pick and choose the sessions that interest you most.
Each session takes place at our office located at 118 W. Wayne Street, in Maumee.  Each hour-long session begins at 6:30 PM and dinner will be provided.  There is no cost to attend any of these sessions.
Session One:      Social Security Claiming Strategies
Thursday, September 24, 2015 at 6:30 PM.
Session Two:      Behavioral Finance and the Psychology of Investing
Thursday, October 1, 2015 at 6:30 PM.
Session Three:     Estate Planning Strategies to Protect Your Legacy
Thursday, October 15, 2015 at 6:30 PM.
Session Four:     Long Term Care Planning Strategies
Thursday, October 29, 2015 at 6:30 PM.
Session Five:      Retirement Income Strategies:  Turning your Nest Egg into Paychecks
Thursday, November 5, 2015 at 6:30 PM.
Session Six:         Investment Portfolio Design and Advanced IRA Strategies
Thursday, November 12, 2015 at 6:30 PM.
To attend any or all of these Retirement University™ sessions please call our office at 419-878-3934, or email to reserve your spot today.  Seating is limited and filled up early last spring when we last held Retirement University™ sessions.  We hope to see you soon!